A couple of weeks ago, Aaron, e-mailed me an article from Google Finance showing how LendingClub.com was going through a number of regulatory problems. It came as a surprise, because I had recently (in December) started investing in LendingClub with the revenue I have been making off my egg sales.
In essence, this is extra revenue that I've been further trying to multiple by reinvesting. In other words, one income stream creating another income stream. Here is a note I got from the acting CEO of LendingClub describing what is going on:

"When you invest in a Note, you are investing in an obligation of Lending Club. Borrowers make payments on their loans to Lending Club, and in turn, Lending Club distributes payments to investors in the Notes net of fees. If Lending Club were to go out of business, investors may not receive the full amount of payments due and to become due on the Note, or such payments may be delayed as bankruptcy or other proceedings make their way through the courts.
We have taken steps to ensure continuity to protect investors and borrowers if Lending Club were to go out of business. For example, we have executed a backup and successor servicing agreement with Portfolio Financial Servicing Company ("PFSC"). Under this agreement, PFSC stands ready to service borrower loans.
Following five business days' prior written notice from us or from the indenture trustee for the Notes, PFSC will begin servicing the loans. If the underlying loans are determined to be part of Lending Club's bankruptcy estate, PFSC may not be able to make payments on the Notes. If our agreement with PFSC were to be terminated, we would seek to replace PFSC with another backup servicer."
As you can see LendingClub has a number of headaches and hurdles to overcome. Over the last year its stock has lost 75% of it value and over 81% since its IPO in Dec 2014. It leaves investors both in its stock and notes with a lot of questions and uncertainty.
Over the last couple of months I've noticed that my fulfillment of purchasing notes has slowed. What does that mean? Well other investors are slowing their investment in notes at LendingClub too, and that is why it is taking so long to fulfill the total loan amounts. I've noticed smaller notes that would typically take 2-5 days (that had higher credit ratings, verified income, and lower the 20% debt to income ratio) have slowed considerably. The loans I've been investing in I'd consider higher quality and lower risk too.
So what are investors to do? I'll tell ya what I'm doing




Stay the course
This is hard to do when everything negative is being conveyed in the media. Staying the course means investing slowly (dollar cost average) into high quality notes, and continue to remain liquid on your non-LendingClub assets. With all the negativity, it is easy to gain some value here in the stock.
Don't invest more than 5% of your portfolio
Like the old saying goes, "Don't invest all your eggs in one basket", the same goes for loans in LendingClub or its stock. If the entire company folds or has a hard time maintaining liquidity, then you don't want to have a lot of your retirement or portfolio invested in this single asset class.
Proceed cautiously
The actions that are taking place right now aren't to be taken lightly. The troubles they are going through are real and I've recently read that Citigroup is in talks with LC to buy them out. Whether that is a good thing or not is yet to be determined. As an investor, I just have to hope that they have options should they become non-liqud.
Overall, I've really like the option of investing in something besides the stock market, and LendingClub has been a nice alternative option. I've been cautious about investing in higher quality notes, but the fact is that all these investment are dependent on the primary company. Like I said in my last bullet, I'm going to proceed cautiously, but will also continue too look at alternatives that might be less risky compared to LendingClub.
What are you doing? Are you investing in LendingClub notes?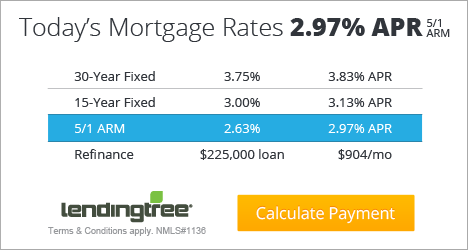 You might also be interested in: