As I developed the Two Checking Account System, I soon realized that my budget had a lot of fat in it. The majority of my waste was in my fixed expenses. It was frustrating, because I knew that these were commitments that I was locked into.
Because of how the Two Checking Account System works I was able to clearly see what my monthly commitments were in my budget. I saw that I had a lot of expenses that were much higher than I had previously thought. With the evolution of bundled services, it makes it hard to itemize how much you are paying for a lot of your home services. Granted, a lot of your service providers will tell you that bundling will help you save more.
From the last two years of using the Two Checking Account System, here are six areas I've found the most opportunity to reduce reoccurring expenses.





Cell phones
With the evolution of cell phones and smart phones, people's bills have increased significantly over the last 10 years. In 2012, the Wall Street Journal ran an excellent article on how cell phone bills are eating into the family budgets. It goes on to describe how other areas of the family budget are having to take a hit like eating out and entertainment just due to the fact the cell phone usage has been increasing. Have you looked at your budget lately and how much your cell phone bill is? I'll give you a real example of our budget. My wife currently is on Verizon with 2GB of data, 450 minutes of talk, and unlimited texting and we are paying about $86/month. We are paying for the higher bill on her phone, because we get coverage everywhere! Then on my cell phone, I have the Republic Wireless Moto X. I paid $300 for the initial purchase of the phone, and pay $32/month (after taxes and fees) for unlimited data, talk, and text. A few years ago we were paying about $140 after taxes/fees and now are paying about $118/month after I made the switch to Republic Wireless. I'm aware that I could save a lot more by having both of us switch to Ting or Republic Wireless, but we need the extra coverage when we drive into rural Iowa and Nebraska to see our families. I think over a $100 is a little on the high side, and you could easily get a two smartphone plan for less than $75/month.
[poll id="1″]
Home phone
Let me get to the point here! If you are paying more than $5/month for your home phone bill then you are over paying. Most people don't even have a home phone anymore and are completely reliant on their cell phones. However, for people where this isn't an option, then look at all the VOIP options that are out there. I was previously paying about $35/month for a CenturyLink landline until 2012. In February of 2012 I took the plunge of buying the Ooma Telo and have been paying $3-4/month for the last 4+ years. I've saved over $1400 over those years, and haven't looked back. In addition, I've tested out the MagicJack home phone and NetTalk Duo, and found that both these are adequate options for switching from your traditional landline. Even if you live in a rural area and have internet coverage greater than dial up, then you need to seriously look at switching your home phone to a plan that costs less then $5/month. How much are you paying for home phone?
Internet
If I had any bill that I thought you should be paying a premium for, then it'd be your internet provider. With how much you are able to save on your other services, then it creates a bigger reliance on having a quality ISP and adequate bandwidth. However, you need to still take a serious look at your monthly cost in this area. You can easily pay less then $50 in this bill area of your budget if you willing to do a little research and work. Shop around for how many Megabits your different providers are offering and then get your providers to compete for your business. If you get a flier in the mail for $19.99/month, then call up your existing provider and see if they'll honor their competitors flier. If not, then be willing to walk away from your provider. 90% of the time your provider will work with you and give you some good discounts to keep your business. My family currently pays $35.99/month for DSL services (with 7Mb down and 896Kb up) and we call every six months to get a $5/month discount on top of that just to keep our business. How much are you paying for your internet?
Television
The average American spends about 34 hours per week in front of the television. It is almost like a full time job! :) If you are one of the average Americans then you need to have your premium channels in order to do this full time job. With that "need" comes a hefty cable or satellite bill! Our family pays $42/month on a Family Package from DirecTV and we frequently get the NFL Sunday Ticket for free and discounts on top of these (like the one listed below), because we rely heavily on the loyalty programs that DirecTV gives. How much are you paying for your television addiction? Have you cut the cord completely and are operating exclusively off Netflix or Amazon Firestick?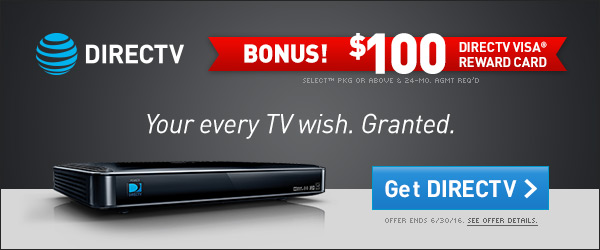 Electric bill
Most people think that your energy bill can't be manipulated at all and the bill is a "fixed expense". Have you considered switching your light bulbs to all CFL? What are you using as your thermostat? All of these small decisions have helped my family and I save about 15-20% on our monthly electric bill. By switching our home thermostat to the Nest, and utilizing the Auto Away and Scheduling features, these two options have significantly reduced our electric bill. How are you actively working to reduce your monthly electric bill?
Mortgage bill
Have you considered downsizing on your house and lowering your monthly mortgage? Is your monthly mortgage putting the crimps on your budget and making you work more in order to afford your housing lifestyle? First off, consider moving from a 30 year to a 15 year fixed mortgage. Consider the costs (interest you are paying) vs the amount you have to pay each month. In my own experience I refinanced my 30 year mortgage after six years to a 15 year mortgage. At the trajectory I'm heading I'll have the original mortgage that started in 2005 paid off in 2022. That is all because I've paid extra when I had my 30 year mortgage and 15 year mortgage. By paying off my mortgage 13 years early I'll have saved over $75,000 in interest! How are you actively trying to reduce your mortgage or interest?
  Get up to 5 offers at LendingTree.com
As you can see I've left a lot of questions at the end of each tip. I'm really interested to hear on how some of you have been saving money on your fixed expenses. If your idea is good, then I just might add it to the list! Leave a comment below with your money saving tip!
Some of links in the post are affiliate links. TTG may receive some compensation if an item/service is purchased – at no cost to you.
You might also be interested in: