This week I've been looking for some motivating subjects. Some subjects to motivate me and maybe some of our readers. It seems like a month after the New Year's is when everyone's motivation starts to slump and we quickly lose track of our resolutions. I too easily fall into that trap like I'd suspect a lot of our readers do as well.

So, in order to give me some motivation in my yearly goals and maybe help ya'll I found an interesting article on reddit. An article on where a young couple just finished paying off their mortgage and were asking…"What to do next?" Here is their story:
"My wife and I have been running a small business for the past 8 years and it's gone quite well… better than we had ever expected. We live pretty modestly and I think we've done a decent job of being responsible with our money. I'm 33 and she's 30. This week we finished paying off our mortgage. We did it in just 5 years, which I'm super proud of. It saved us at least $150k in interest!
So, we're officially out of debt and we're maxing out what we're allowed to contribute to our retirement ($12.5k/year per person into our Simple IRA). Assuming that business continues to do well, we'll have some free cash since we won't have a monthly payment and won't be making extra payments towards our mortgage each year.
We're trying to consider what to do over the next few years as the money accrues. We've thought about buying an investment property, but I don't know if I want the hassle. I'd love to hear any advice, ideas, suggestions. Thanks!"
Man! What an accomplishment in a consumeristic society! In my own discussions of where I'm at in my road to freedom from debt, [$100,000 left on my mortgage], and [$70,000 left], I've realized how hard it is to get to the finish line with so many wants pulling at us. In reading the above Reddit's story I decided to take a stab at what I would do. Here are my suggestions to bucklenut14 on what I would do!
CELEBRATE! CELEBRATE! CELEBRATE! – I would take a trip with my wife and celebrate our accomplishment! Something so monumental would really need some reward or "cherry" at the end. You can't just let an event like this just come and go like it is another normal day. NO! Save a little money (which should be easy now that you are debt-free!) and go on a trip to the Caribbean! Get a real fancy hotel room! Go swimming up to one of those swim-up bars and buy a $10 beer! Ya! Heck ya, that is how I'd celebrate! Be visual about what you'd do.
Diversify your investment – more than likely your paid-off home mortgage will be your single biggest asset. With that said, you might want to consider diversifying your single asset class. My suggestion would be to, #1) Sell your paid-off home. Take for example, if you have a $300,000 home, then sell it and #2) Buy two $150,000 homes. #3) Live in one $150k house and rent out the other home. This would provide you a mortgage-free place to live and provide you another income source to make a passive rental income like I frequently talk about.
Use your "extra money" to max out your IRAs and 401K and 529plan – if you've been following Dave Ramsey's baby steps, then more than likely you've been contributing 15% to your 401k and been investing some for your kids' college. With your paid-off mortgage you can easily put your retirement investments into overdrive! Max it out!
Start developing other after-tax income streams – if you are debt-free at 33 years old, then more than likely you'll be able to retire super early. Possible in your 40's or early 50's depending on how aggressively you are saving. If you continue on the trajectory that helped you pay off your mortgage, then you may need some after-tax investments to supplement your early retirement needs. At 33, it is a great place to buy a monthly dividend income investment like Schwab's monthly income fund or start doing peer-to-peer lending with LendingClub.com.
Give more – "live like no one else, so you can later live no one else." this is one of Dave's famous quotes in motivating people to remove the shackles of debt. Often times when become debt free we often think that it should be all about investments, retirement, or how to make your next million. We oftentimes lose sight of one of the greatest opportunities we have. The opportunity to give more. Consider tithing more than your typical 10% to the church and bump it up to 15%, 20%, or 25%. Or consider giving to a third world country that is in need of food, shelter, or basic medical needs. We, as Americans, have been given so much. Consider others as you've freed yourself of debt. Besides, the donations to churches or charities will help take the place of previous mortgage deduction and help you save money come tax time!
Don't forget to pay your real estate taxes – when I started investing in Nebraska Tax Liens in 2008, I did a lot of research before entering that market. I found that more than 50% of the time people who had their homes foreclosed on already had their mortgage paid off. The reason this was so common was that people who had paid off mortgages had no reminder of their unpaid taxes from the county. For a lot of us, who still have mortgages, our mortgage company escrows our taxes in with your principal, interest, and insurance. This way it is on autopilot. If you forget to pay your taxes, then your county will charge you anywhere from 8-24% interest! Don't forget about paying the taxman or it'll cost you!
Freedom from debt can be so liberating! It opens you up to so many possibilities and at only 33 years old, it will allow you so many opportunities that a lot of people are squandering by being a typical American consumer!
The above ideas are my suggestions to bucklenut14, but what I'd really like to hear are our readers' suggestions. What would you do if you paid off your mortgage? Have you paid off your mortgage and what are you doing with your "extra" income? Leave a comment below and lets get the conversation started!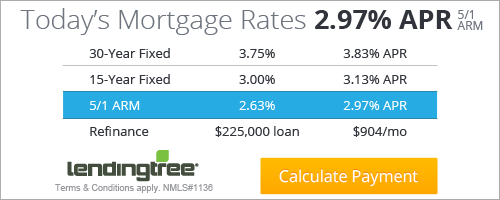 You might also be interested in: