Getting a mortgage today is not as easy as it once was. It used to be that if you had a bank account and graduated middle school, you could get a mortgage (facetious of course). But, since the Great Recession, that has all changed.
I recently read a story by Reuters columnist, Linda Stern in which she reported that only 1 in 3 home-buyers today are first-timers. She cites several reasons for this – among them: jobs that don't qualify them for a mortgage, the need for a large down-payment and fear of foreclosure.
Add to that, one 20-something told her, "We just don't know what the steps are, or how to start."
With mortgage rates at historic lows (the Associated Press just reported rates dropping to 3.34% yesterday) it's sad to see how some millennial first-time home-buyers are  missing out on the "cheap" money just because of tighter lending restrictions.
I'm all for tougher criteria to borrow. At the same time, watching the paper gymnastics the mortgage guy had to do with our last refinance was a joke (and we have a really good credit score). There needs to be some balance.

So how do you go about getting a mortgage?
The first time that I walked into a mortgage lenders office I was quite terrified. I didn't know what to expect and the whole process of potentially borrowing a fortune and signing my life away was daunting.
Needless to say, the whole process wasn't as a bad as I had anticipated.
I am writing this for that 20-something OR first-time home-buyer who doesn't know where to start. If you do your due diligence and begin to take charge of your finances, obtaining a mortgage doesn't have to be scary.
Take an honest look at your finances. Getting a mortgage is not for everyone. In some cases, renting is a very good option (and may be better than purchasing a home). So, really look at your personal and financial situation. Are you planning to move soon? Are you in a lot of debt? Do you have much in savings? One of the first brokers I went to see told me I should probably wait and pay off some more debt. It was good advice.
Check your credit score. One of the first things a mortgage lender will do is to check and see how credit-worthy you are by taping your FICO score. You'll need to access yours beforehand to see where you're at. You can get a free report at myFICO.com. If you aren't in the mid-700's, you'll need to do some repair work. Make sure you are paying your debt balances on time and pay off those credit cards! The better your credit score is, the less risk you are to the lender – and that equals better interest rates.
Do some research on home loans. With information abounding – you can easily and quickly find out a lot about mortgages online. A few places I recommend you check out are the Department of Housing and Urban Development (HUD) and their sister site, FHA.com. Many first-time home-buyers will qualify for a lower down-payment and special incentives with their loan.
Get pre-qualified. Once you've done steps 1 and 2 – you can get pre-qualified. Ask some of your friends or family  members who they used for a mortgage lender or broker. They're likely to have a good recommendation. This field of work can have some shady characters, so be aware. You want to find a person who is honest and trustworthy – and really knows the ins and outs of mortgages. During this step- the lender or broker will gather a bunch of information from you including, your job history, present employer, social security number, bank and income information. They want to see that your debt-to-income ratio is low (below 36% is preferred; though lower is better!).
Take heed. Just because you've been pre-qualified for a certain amount, doesn't mean you'll want to borrow that much. In early 2003, I pre-qualified for a loan that would have eventually sent me to foreclosure because there was no way I could have met the monthly payment. BUT, this particular lender was willing to offer it. And, this is part of the reason why so many people defaulted on their loans several years later. Even I sensed that amount was too high to borrow (Thank God!).
Start looking around. When you're ready to start looking at homes find another trusted or recommended person to help you in the home-buying process. Just remember this – the realtor is ultimately getting paid by the seller – not you! Always keep this in the back of your mind. Be sure to take your time – and go slow.
Shop around for rates. If you found the home you'd like to purchase – you'll need to go back to your lender/broker with your asking price. Know that you do NOT have to use the same lender who pre-qualified you. It's best to shop around for rates at this point. There are many online banks that can offer really good rates to home-buyers too. Again, use your common sense and go with a person/business you can trust and who has a track record. With a mortgage – you generally want to stay pretty conservation. Fixed rates are usually your best option.
If you find a few months or years down the road that the house you bought is too expensive and you're worried about foreclosure, don't worry just yet. As Jeremy Biberdorf from Modest Money points out, there are at least 120 days to go through legally before the foreclosure process begins. However, that doesn't greenlight you to buy the most expensive house you can find.
Hope this helps the mortgage process seem less daunting. It really isn't too bad and if you get a good lender/broker, the whole journey can go quite smoothly!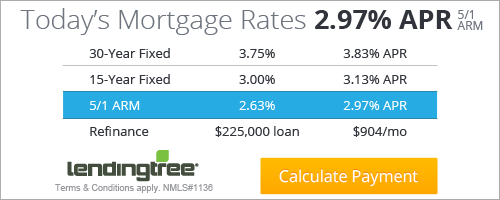 You might also be interested in: